Waikerie Olive Grove
GROWING PREMIUM EXTRA VIRGIN OLIVE OIL
Brothers Matt and Andrew along with their wives Peta and Kimberley Milne, are producing a distinguished olive oil that sets a high bar for premium extra virgin olive oil and is turning heads across South Australia and beyond!.
Their 35 acres of super-high density trees, are trellised and grown in a hedge row, which displays a beautiful fruiting wall and enables them to achieve the highest oil content per hectare.
WHERE TO BUY THE OIL
The distinguished olive oil is available for purchase at varous outlets in South Australia, including the local library/ visitor centre. You can also direct message them on their facebook page "Waikerie Olive Grove" or email at sales@waikerieolivegrove.com.au.
Wholesale enquiries are welcome.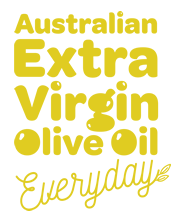 COLD PRESSED FAMILY OWNED AND GROWN IN SOUTH AUSTRALIA
#EATLOCAL #SHOPSMALLBUSINESS #SA.GREAT
#WAIKERIEOLIVEGROVE #ICHOOSESA #AUSTRALIANEXTRAVIRGINOLIVEOIL